Meet Skylight Intern Matt Jenkins
College: Ohio State University
Why did you want to intern at Skylight?
I really wanted to intern at Skylight because of the many chances I'll have to build a business network while learning from experienced financial planners. Everyone at Skylight created a very welcoming environment and I can't wait to see what comes my way this summer.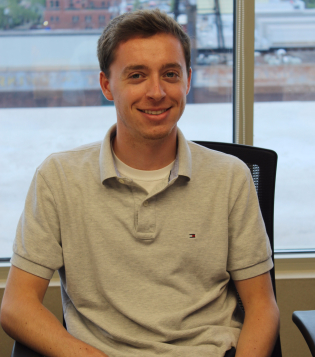 Tell us something you are really good at?
I was in ski club for 3 years in high school and have continued this hobby, so I'd say I am a pretty good skier.
A fun fact about you:
I share a birthday with both my younger sister and my grandpa
Your favorite place to hang out in Cleveland or Columbus:
I love hanging out in the Short North area by OSU's campus with my friends and roommates.
What do you like to do in your spare time?
I love going to Reds, Bengals and Buckeye games and hanging out with my friends and family.
What's the most adventurous thing you've ever done?
Last summer I went snorkeling in an underground cave in Mexico.
Who would you most like to meet – alive or dead?
Michael Jordan.
Where do you want to be 10 years from now?
I'd love to have a job as a financial planner or investor in a big city with a family of my own.
Interested in Skylight's intern program?  Click here to find out more